STAR WARS THE CHILD ANIMATRONIC EDITION Toy
Dans la collection STAR WARS de HASBRO, voici THE CHILD ANIMATRONIC EDITION avec des sons et des séquences motorisées !
Il ressemble peut-être à "BABY YODA", mais cette adorable créature s'appelle THE CHILD et vous pouvez maintenant devenir son protecteur avec ce jouet animatronique.
Toucher le haut de la tête de THE CHILD active plus de 25 combinaisons de sons et de mouvements, y compris des sons heureux et excités, des rires, des babillages et bien d'autres encore,
tandis que la tête du jouet se déplace de haut en bas, les oreilles bougent d'avant en arrière et les yeux s'ouvrent et se ferment.
Les garçons et les filles peuvent faire semblant d'exploiter la puissance de la Force lorsque THE CHILD ferme les yeux, lève le bras et soupire comme s'il dépensait une grande quantité d'énergie.
Allongez THE CHILD et il fermera les yeux et il fera une "sieste récupératrice".
Comprend une figurine et un pendentif mandalorien.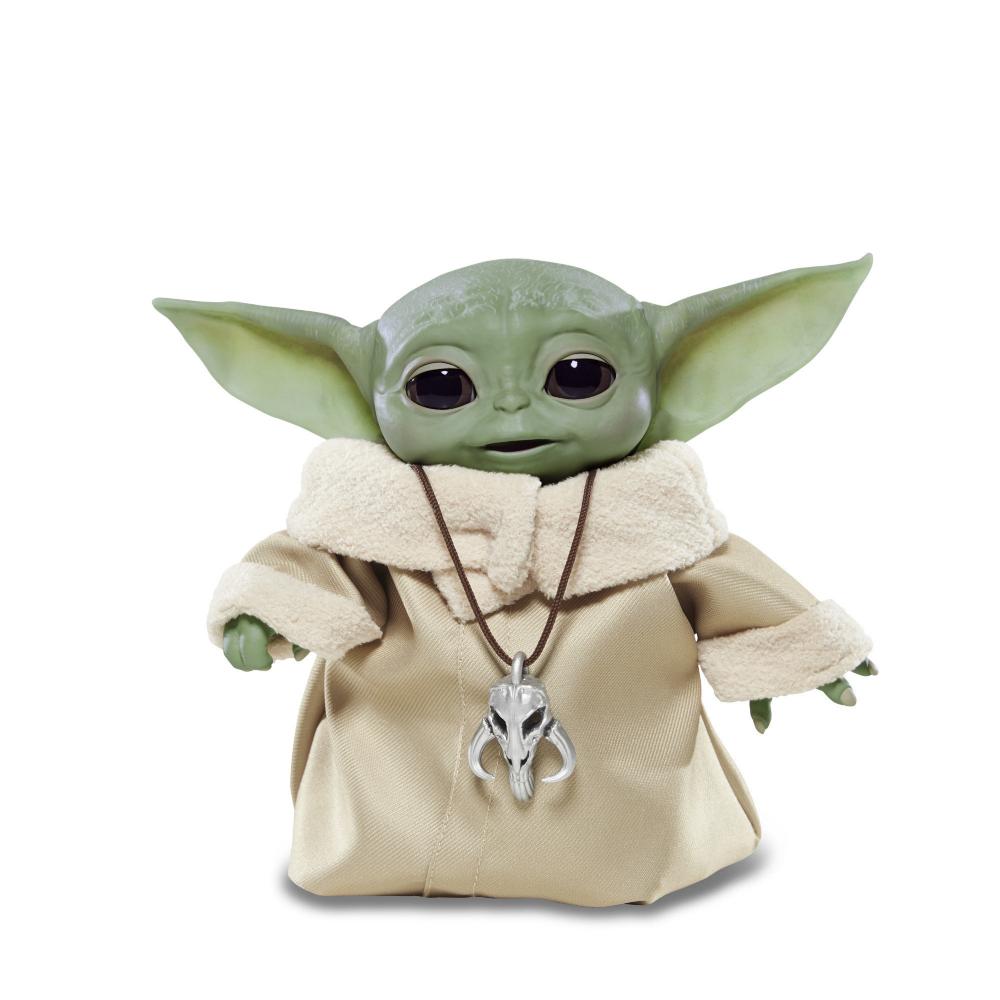 HASBRO
4 ans et +
Prix: $59.99
Automne 2020
Nécessite 2 piles AAA, incluses.