Star Wars: The Rise of Skywalker - 1/6th scale Rey & D-O Collectible Set - Hot Toys
"Les gens n'arrêtent pas de me dire qu'ils me connaissent. Personne personne ne me connait." - Rey
Une pilleuse d'épave endurcie par la vie dans le dur désert de Jakku, Rey a été entraînée dans un conflit à l'échelle de la galaxie et a appris que sa vie est façonnée par le pouvoir mystérieux de la Force.
Elle cherche Luke Skywalker, le Maître Jedi perdu, dans l'espoir qu'il aidera la Résistance contre le Premier Ordre et l'aidera à contrôler ses pouvoirs grandissants.
Mais lorsque cette quête se termine en déception, Rey doit trouver une nouvelle voie.
Hot Toys a le plaisir de vous présenter officiellement le nouveau set de la saga Skywalker:
Rey et D-O à l'échelle 1/6.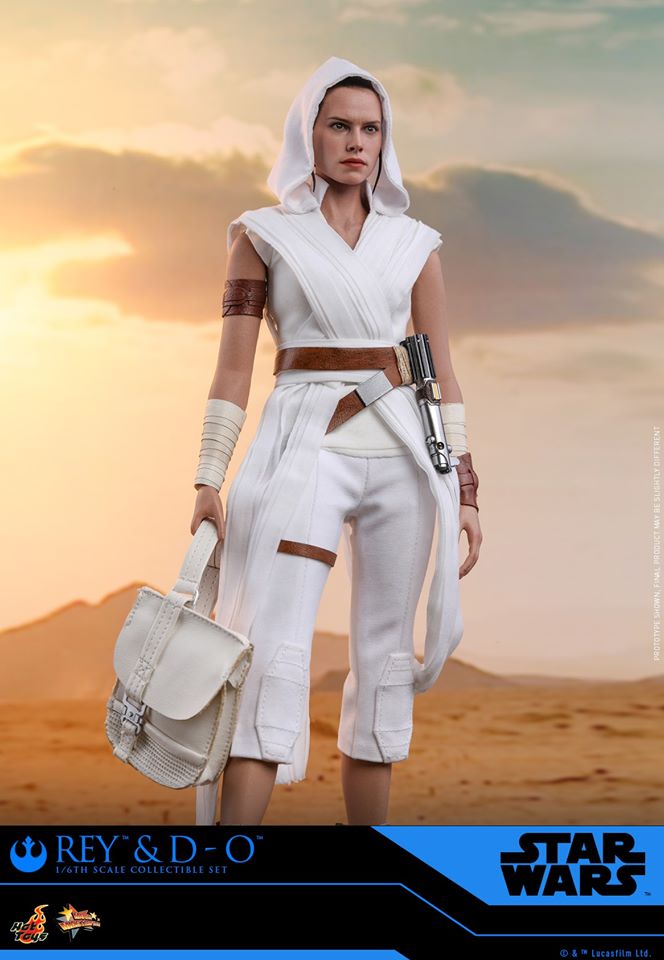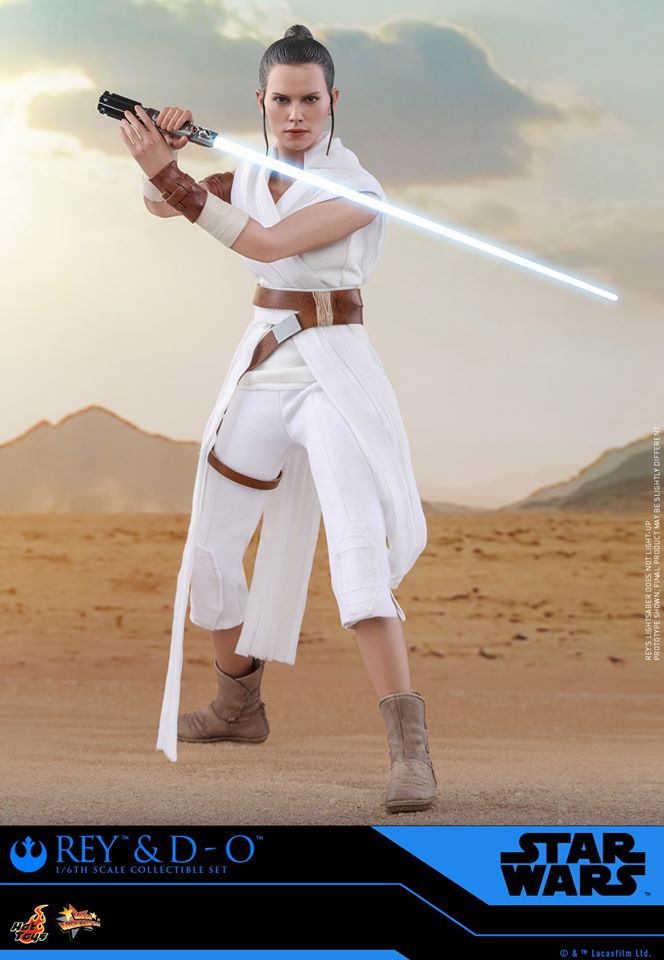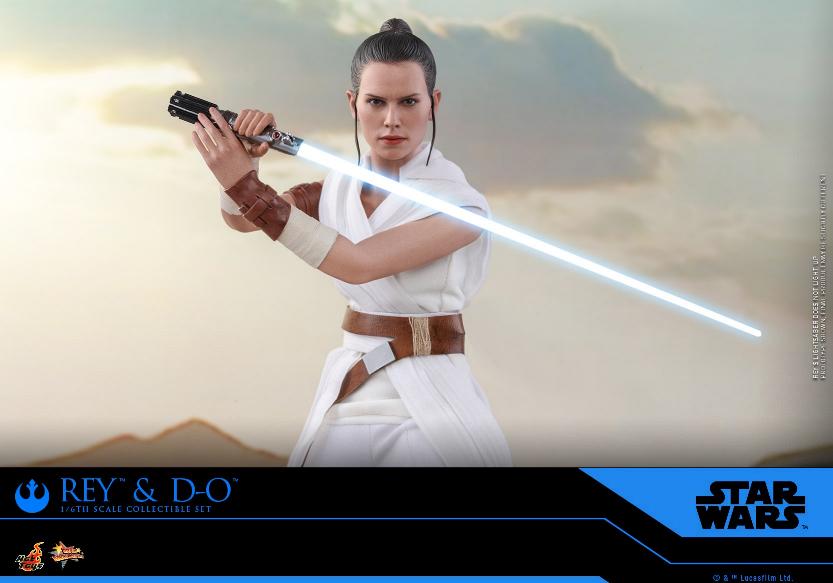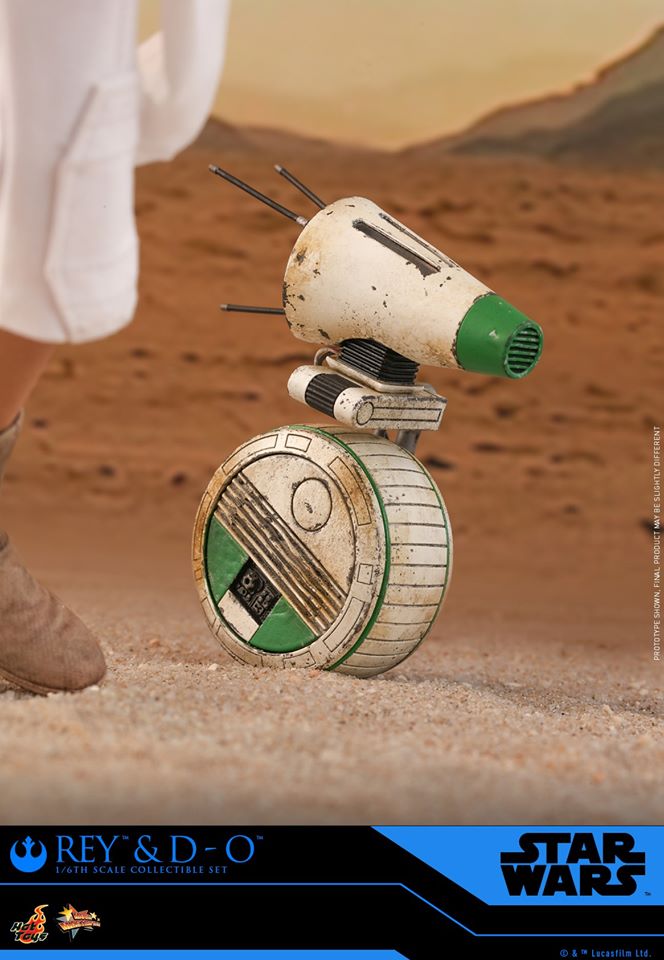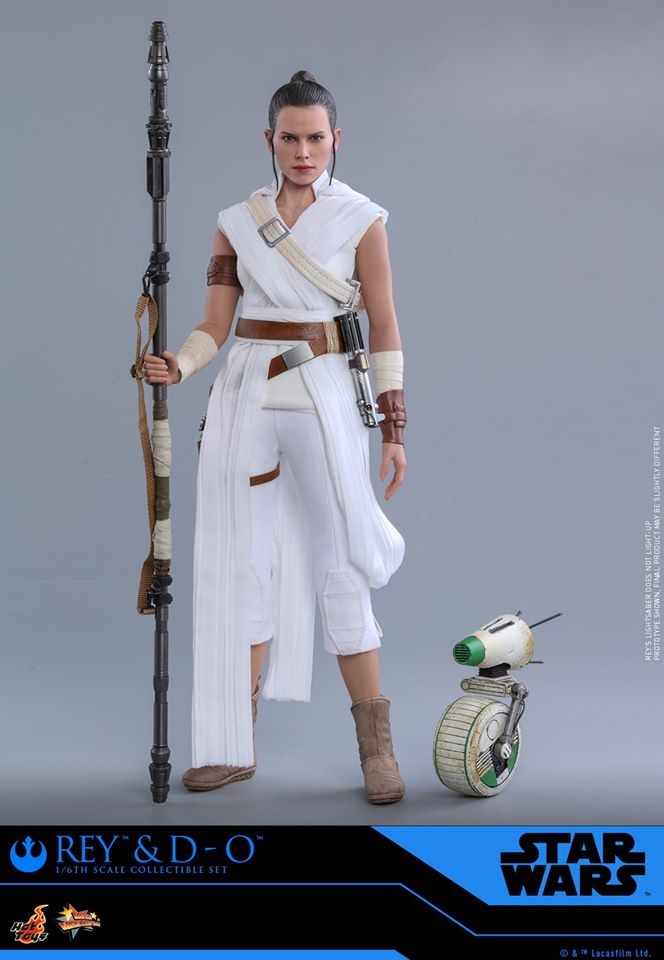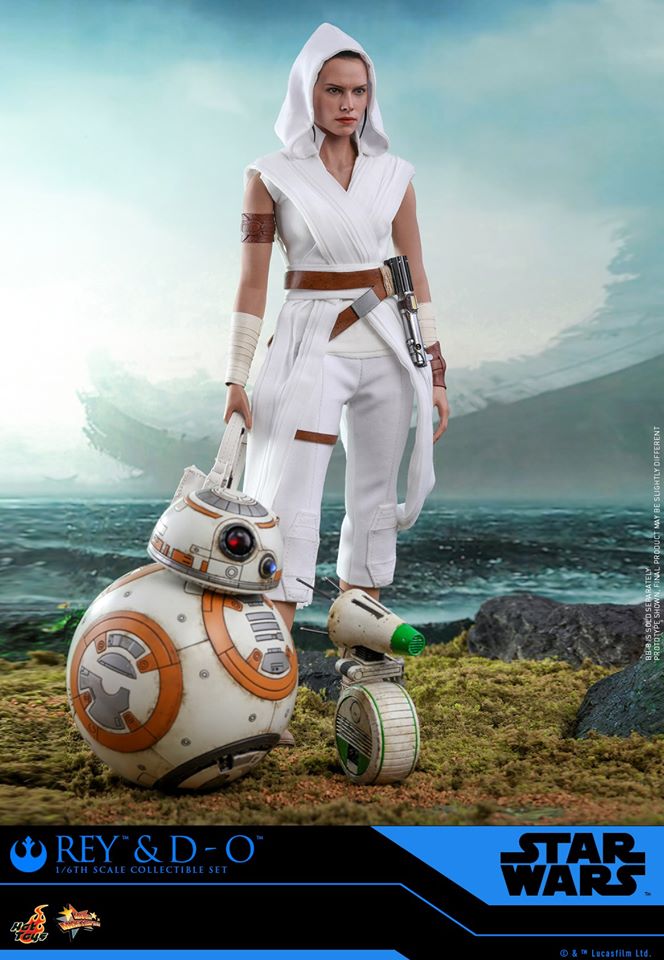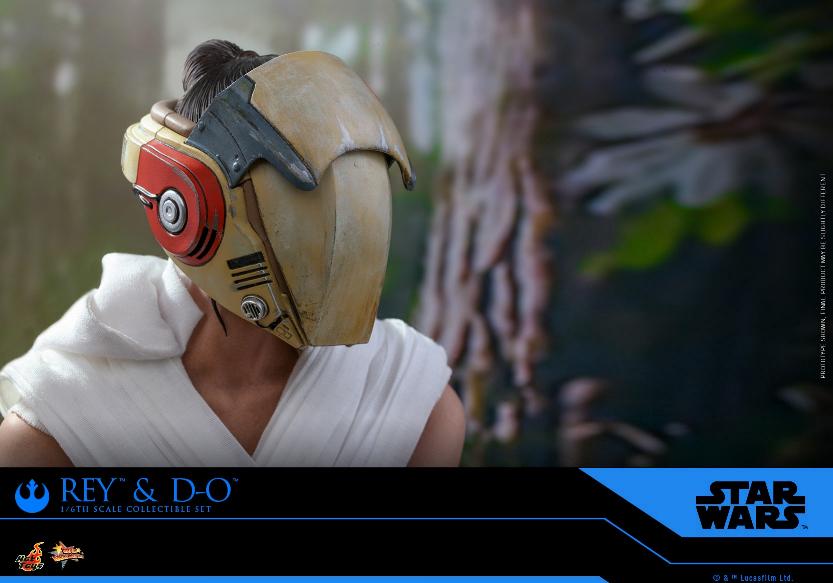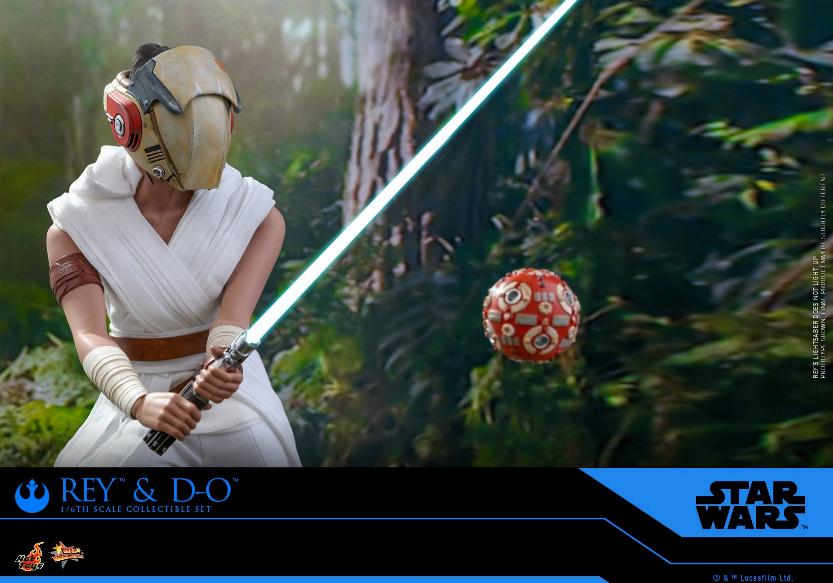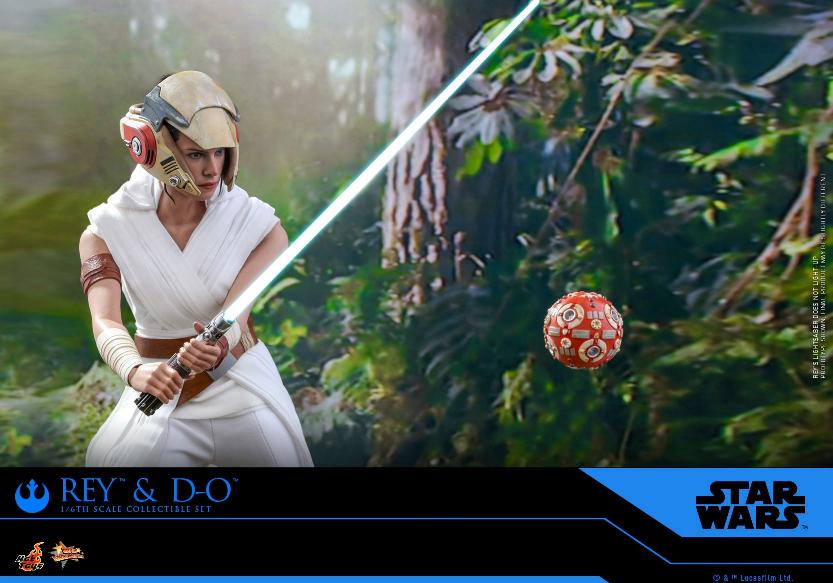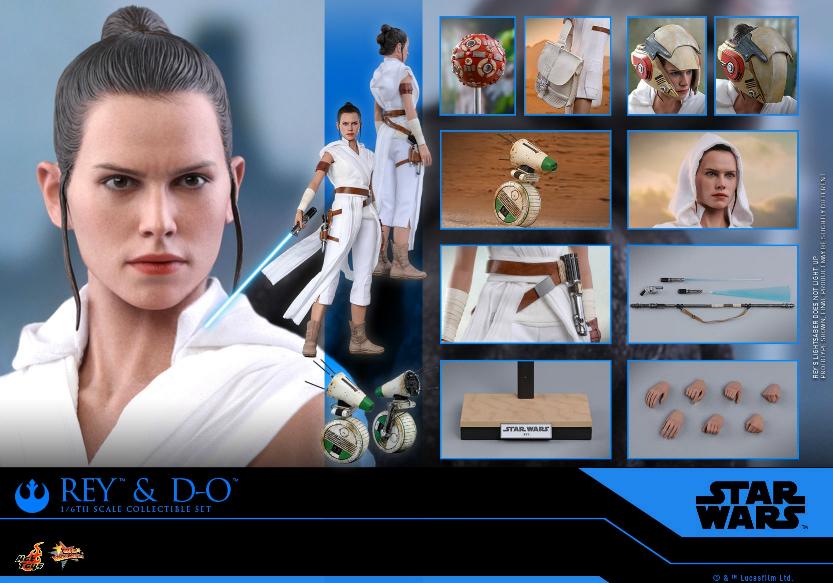 La figurine à collectionner de Rey est précisément à partir du personnage vu dans Star Wars : The Rise of Skywalker.
Elle comprend une nouvelle sculpture de la tête et des cheveux, une tenue méticuleusement ajustée, un sabre laser, une lame de sabre laser interchangeable imitant l'arme en mouvement,
un jeu de quatre paires de main, un blaster, un casque d'entraînement avec une sphère et un support de figurine imitant le sable du désert !
Le nouveau droïde D-O présente des conceptions mécaniques détaillées, des articulations et des effets de vieillissement finement appliqués !