Universtar convention III - les 02 et 03 novembre 2019 à PLouezoc'h (Finistère / Bretagne)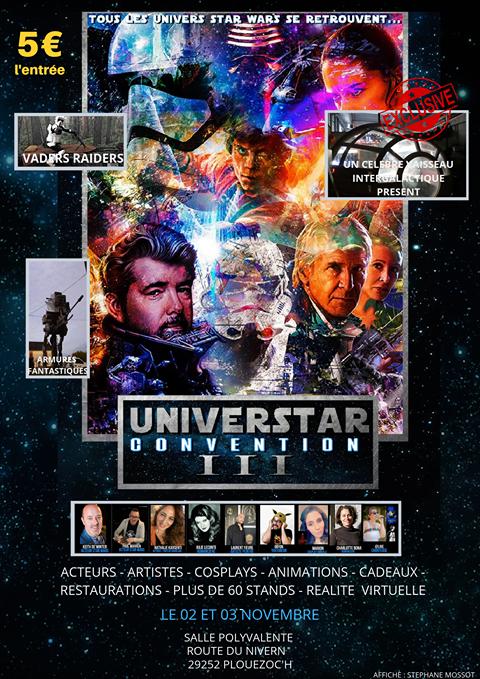 Affiche réalisée par Stephane Mo
La convention a lieu dans une salle de 1300 m² à PLouezoc'h (Route de NIVERN 29252 PLouezoc'h).
Deux acteurs "creature performer" ayant participé aux deux derniers Star Wars sont attendus :
Keith de'Winter
a joué dans Star Wars Le Réveil de la Force et Les Derniers Jedi.
Il sera présent pour des dédicaces, une interview et une rencontre avec notre public.
Pour sa première venue en France Keith a choisi Universtar convention III !
Paul Warren
est un acteur britannique connu pour interpréter des créatures dans des films comme Star Wars : The Force Awakens,
Star Wars : The Last Jedi, Guardians of the Galaxy, Thor : The Dark World, Clash of the Titans et World War Z.
Venez découvrir : les chroniqueurs et les artistes (peintres.. écrivains..voix off) qui seront présents, les associations de cosplay, des animations et de la réalité virtuelle.
Mais également plus de 50 stands de ventes et d'exposition.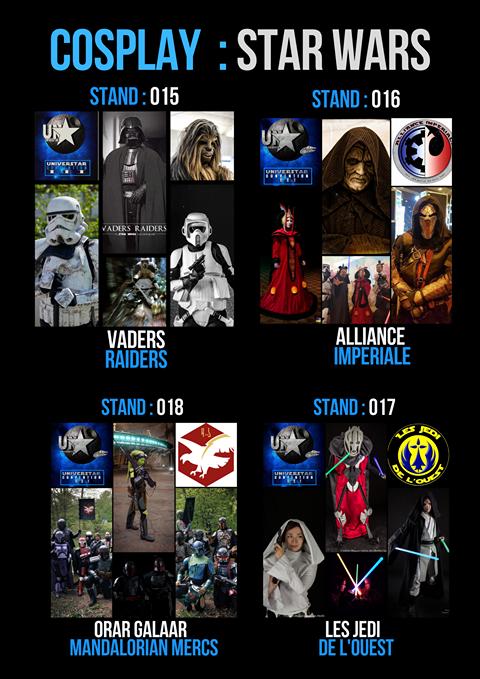 Ainsi que deux répliques de véhicules de Star Wars taille réelle !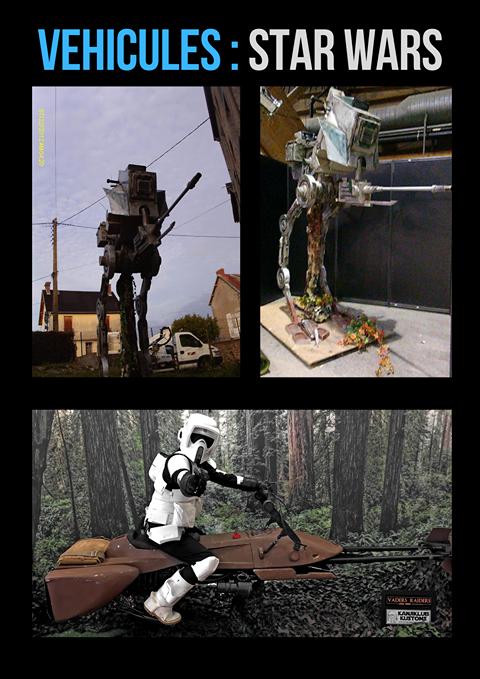 Une grande animation vous proposera de faire des photos souvenir dans le cockpit (avec son et lumière) du vaisseau le plus rapide de la galaxie !
Sans oublier prochainement
un grand tournoi de jeu de plateau x wing
et beaucoup de surprises et des cadeaux à gagner