Marvel annule "Star Wars: Shadow of Vader" après avoir viré le scénariste.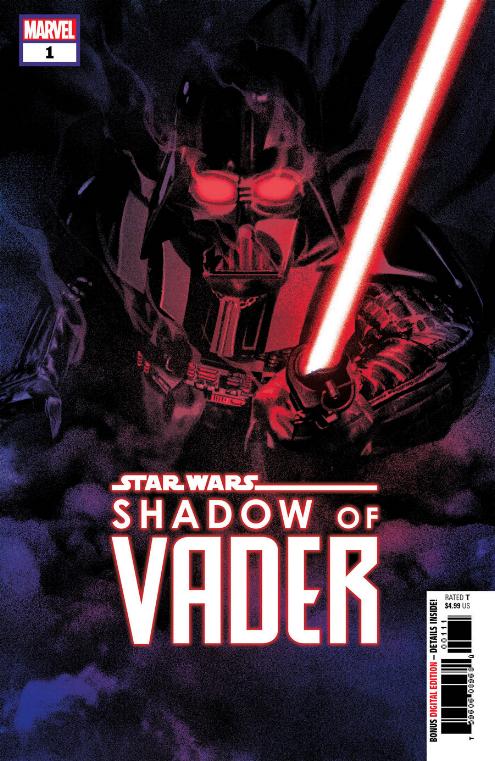 Marvel Comics a annulé la série limitée Star Wars : Shadow of Vader dont le lancement était initialement prévu en novembre.
Lucasfilm a annoncé la série le 5 octobre à New York Comic Con, avec Chuck Wendig écrivant les cinq numéros.
Marvel a informé les détaillants que les numéros "ont été annulés et ne pourront plus être commandé".
Crédit : Marvel Comics
Wendig est connu sur les réseaux sociaux pour ses opinions politiques très tranchées.
En réaction à son licenciement, il a déclaré
« C'est vraiment très effrayant. Ça me brise le coeur. Je suis très triste et inquiet pour le pays, le monde dans lequel je vis et pour tous les créatifs autour du globe. »
Après la sortie de Star Wars: Riposte en 2015, l'écrivain affirme avoir été victime d'une « campagne de dénigrement » qui a débuté
« à la minute même où le livre est sorti sur internet ».
Le livre a accumulé les critiques négatives en réponse à l'inclusion de personnages LGBT dans l'oeuvre.
Wendig a également déclaré qu'il était la cible de harcèlement depuis des années,
affirmant qu'il était tenu de « contacter la police locale et de la prévenir des tentatives de swatting. »
Wendig n'est pas le premier licenciement attribué à une présence négative ou controversée sur les réseaux sociaux.
Wendig lui-même a évoqué James Gunn, limogé par Marvel, qui, jusque plus tôt cette année, était censé réaliser Les Gardiens de la Galaxie 3.
fr.ign.com