Star Wars The Old Republic Integrale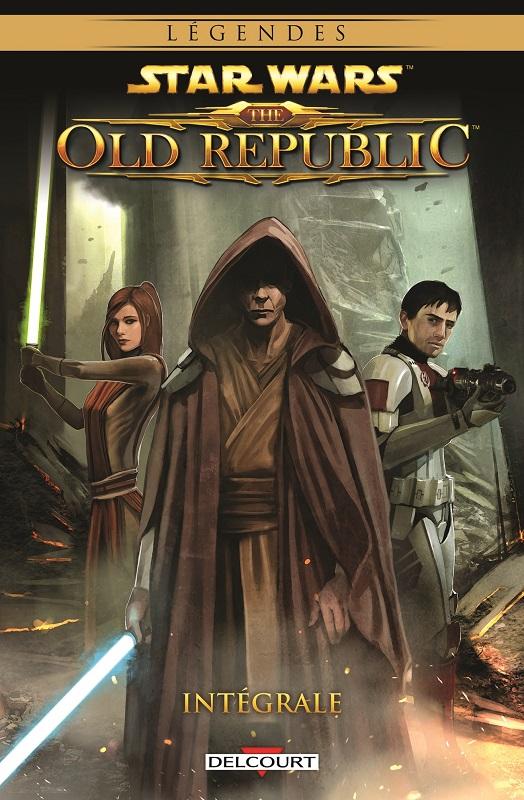 Star Wars © & ™ 2018 Lucasfilm Ltd. All rights reserved. Used Under Authorization.
Translation copyright © 2018 Éditions Delcourt pour la version française.
Date de parution : 10/10/2018
Série : STAR WARS
Collection : CONTREBANDE, PRESSE-COMICS
Résumé
Cette intégrale regroupe l'ensemble des récits de bande dessinée créés autour de l'univers du jeu vidéo  Star Wars : The Old Republic .
Ils se déroulent environ 300 ans après la série  Chevaliers de l'Ancienne République  et environ 3600 ans avant  Un nouvel espoir .
Après plusieurs milliers d'années, les Sith et leur Empire sont de retour au coeur de la galaxie, bien déterminés à anéantir la République, responsable de leur exil.
Teneb Kel, un jeune Sith voit alors sa chance de s'extraire de sa condition d'esclave et de prouver sa valeur au Conseil des Ténèbres.
Mais sa mission est plutôt inattendue : on ne lui demande pas de chercher et de tuer des Jedi, mais un autre Sith qui n'est autre que l'apprenti de l'Empereur.