Gentle Giant SDCC 2018 Exclusive Luke Skywalker (Jedi Knight) Mini Bust


1:6 Scale Mini Bust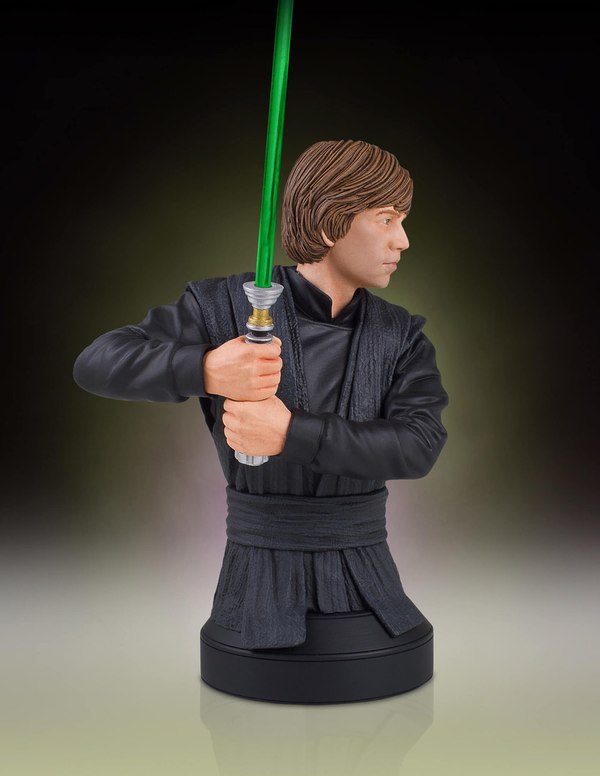 Vous pouvez allumer le sabre laser vert de Luke Skywalker !
Pour la deuxième fois seulement dans l'histoire de Gentle Giant, nous avons inclus un sabre laser lumineux dans l'un de nos mini-bustes !
Pour célébrer le 35e anniversaire de Star Wars : The Return of the Jedi, ce nouveau buste dynamique à l'échelle 1:6 Luke Skywalker (Jedi Knight) a été conçu,
modélisé à l'aide d'une technologie 3D de pointe.
Le mini buste de Luke Skywalker (Jedi Knight) sera disponible exclusivement sur notre stand (stand #3513) du San Diego Comic Con du 18 au 22 juillet.
Cependant, une quantité limitée sera disponible pour les membres actuels de notre club 2018 Premier Guild Collectors Club.
Le mini buste Luke Skywalker (Jedi Knight) est disponible en pré-commande à partir d'aujourd'hui à 12h pour les membres de la Platinum Premier Guild.
Demain 6/27 à 9h30, les commandes seront ouvertes pour les membres Gold (et Platinum).
Pour tous les membres Premier Guild ouvriront à 9h30 PST le jeudi 6/28.
RDV sur
https://www.gentlegiantltd.com/premier-guild/
pour en savoir plus ou pour vous inscrire à la Premier Guild.
http://www.jedinews.co.uk/collecting/articles/gentle-giant-sdcc-2018-exclusive-luke-skywalker-jedi-knight-mini-bust/