MARVEL - STAR WARS The Last Jedi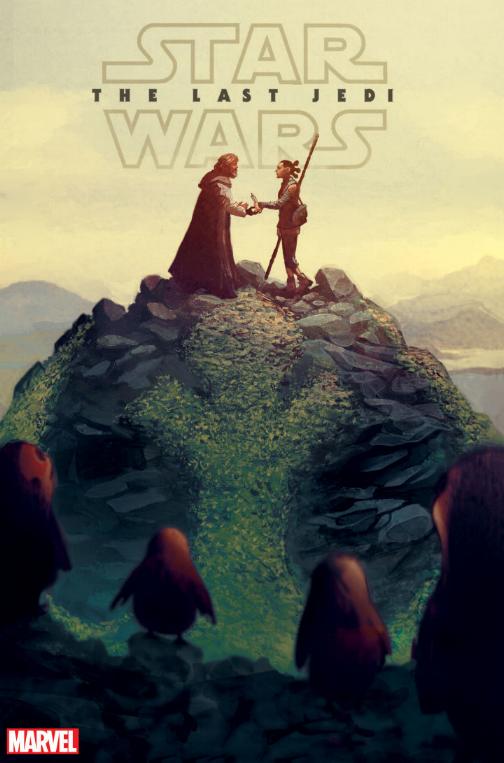 Star Wars: The Last Jedi #1 cover by Mike Del Mundo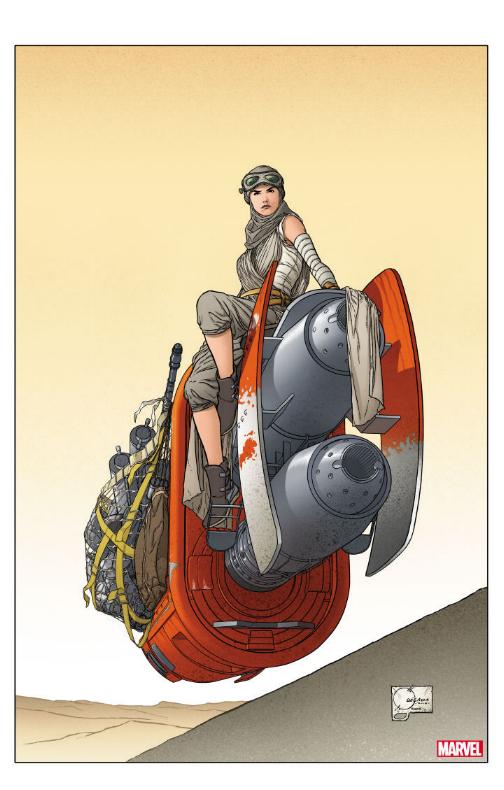 Star Wars: The Last Jedi #1 variant cover by Joe Quesada.
Ce mois de mai verra la sortie (aux US
) de l'adaptation comics en six numéros de Star Wars: The Last Jedi par Marvel Comics, qui comprendra
du matériel inédit
.
Bien qu'aucun détails n'ait été donné sur ce que sera le nouveau contenu, un porte-parole de Marvel a dit à l'IGN que ce serait du nouveau matériel créé pour la bande dessinée,
par opposition aux scènes supprimées du film.
L'artiste Michael Walsh a déclaré sur Twitter:
"Nous ajouterons des scènes et ou ouvrirons de nouvelle perspective pour les autres."
Star Wars The Last Jedi sera écrit par Gary Whitta (co-scénariste du film Rogue One: A Star Wars Story et auteur sur la série animée Star Wars Rebels),
dessiné par Michael Walsh (artiste de Star Wars Annual, Hawkeye, The Vision), coloré par Mike Spicer, et les couvertures pour les numéros 1 et 2 seront réalisées par Mike Del Mundo.
http://www.ign.com/articles/2018/02/02/star-wars-the-last-jedi-comic-adaption-to-include-new-material